Our low prices are no secret: we sell carpet wholesale, not irregular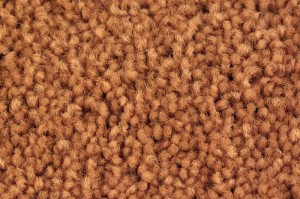 One of the major players in the Denver discount carpet market is Sloan's Carpet Secret. Their deal is that they sell consumers "irregulars;" carpet that has not been approved by the manufacturer for general sale.
The irregularities that discount carpet dealers work with are small, and consumers approve the carpet before it is installed in their homes.
Problems with "secret" discount carpet
1. Seeing carpet irregularities at the warehouse doesn't cut it.
Sloan's says "[we] will not install any carpet until you have seen the irregularity and have expressly approved it." This sounds fine, but when you're laying thousands of square feet of carpet, it's hard to understand the impact even a small irregularity will have on the appearance of carpet.
2. In-house warranties are not as good as most manufacturer's warranties
The Sloan's Carpet Secret warranty is a prorated 10 year "texture retention" warranty. This warranty states that the carpet will not exceed 10% physical loss of fiber due to normal wear and tear. They compare non-traffic areas of your house to traffic areas, and if the weight is greater than 10% difference, the warranty should kick in. This warranty likely does not cover stairs.
Compare their warranty with a Stainmaster manufacturer warranty:
Texture Retention: Limited 20 Year;
Stain Resistance (with no food or beverage exclusions): Limited 20 Year;
Enhanced Stain Protection: Limited 20 Year;
Soil Resistance: Limited 20 Year;
Abrasive Wear: Limited 20 Year;
Anti-Static: Limited Expected Lifetime of Carpet
As you see, Stainmaster's warranties are far superior – a discount carpet warehouse in Denver simply can not match a manufacturer's warranties with their own in-house warranties.
Wholesale carpet and carpet sales are not irregular carpet
When we have sales on carpet, it is because we go through so much volume in carpet that we can afford to cut our margin on the product itself. We have an "economy of scale."
The carpet we sell has manufacturer warrantees, and what you see is what you will get because there are no visual defects in our carpet. And yes, that's guaranteed.